In https://myfirstnft.info/ we have a donation AD section.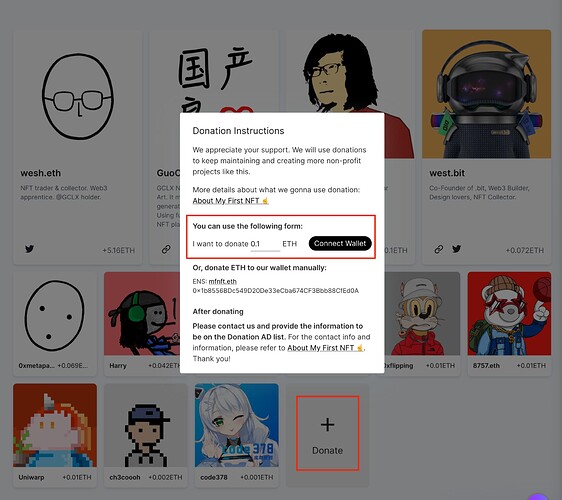 But it has several issues:
Hard to integrate. You must write some code on the website.
Due to limited time and resources, this modal only supports ETH. It should support multi-chains and multi-currencies.
It's super hard to get the donor information, like avatar, name, Twitter, etc. We have to contact through Web2 ways manually to get the information, then update the website.
Ideally, we can have a donation dapp in Web3, which provides:
A Web3 SaaS app that the user can create a project and set up the donation receiver address and the currencies they accept.
After they created the project. Easy to integrate with web pages, apps, etc.
It should be a dapp to keep the money safe.
When donating, the donor can fill in some information, save it in the contract, and show up on the web pages and apps automatically.
Issue SBTs to the donor for further use, like airdrops, etc.
Any existing products?