Welcome to the Season 5 Meeting!
According to the Season operation plan, We will launch the Season Meeting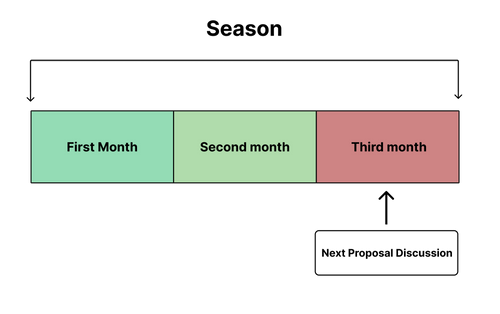 In the Season 5 meeting, we will review the last season of DAO and summarize it, as well as plan for the next season, and we will discuss issues including but not limited to:
Budget (It determines where we'll spend our money that matters.)
Community development (How to Keep Communities Alive)
Project (How to make great public goods)
Explorations (Where else does DAO need to be explored)
Enhancement(What else needs to be optimized)
More…
First Season 5 Meeting
Date: 12th Aug 2023, Sat
Time: 16:00 - 18:00
Time zone: Beijing Time (UTC+8)
Meeting Links: (Join conversation )
We'll be inviting community activists and PMs to fill out these questionnaires, list your opinions and discuss them.
There will be bounty rewards for this Season 5 meeting discussion at the Governance Group's expense.