Hi everyone, currently our community call is held at 7:30 PM Beijing Time. However, there are a few challenges with this timing: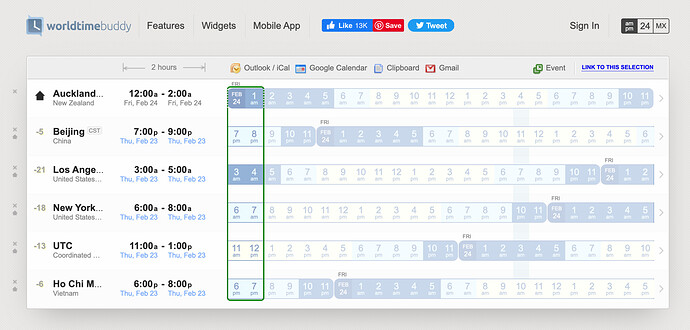 It's not convenient for overseas builders such as those in New Zealand and the United States.
Some builders might be working overtime in the office or have other commitments during the workday.
That's why I propose changing the community call to around 10:00 AM Beijing Time on weekends (Saturday or Sunday).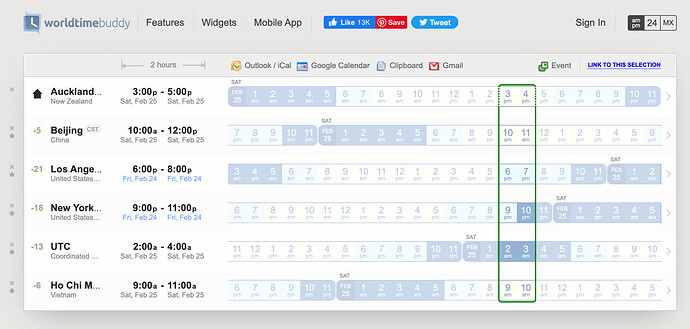 This new time would be more convenient for most builders. Those in the US would typically have finished work earlier on Friday, and those in Asia would be able to participate in the morning on weekends. This timing is also better for overall health and wellness.
Let's have a vote:
UTC+8 7:30 PM - 9:00 PM on Wed
UTC+8 10:00 AM - 11:30 AM on Sat
UTC+8 10:00 AM - 11:30 AM on Sun
I have a better idea
Just in case someone asks what tool for the screenshots, it's https://www.worldtimebuddy.com/